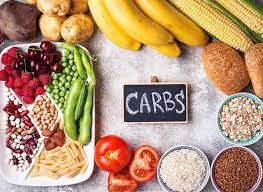 Carbohydrates are generally avoided in weight loss diets, but does this have to be the case? The reality is carbs need a "purpose", they need "somewhere to go" Carbohydrates can be used for 1. Immediate fuel 2. Short-term storage (glycogen) 3. Long term storage If you are an active person then carbs (within reason) have "somewhere to go", they have a purpose. If you are active you are also using up your short-term storage of carbs which is the glycogen stored in your muscles and liver (a tad in the brain as well). Glycogen is the storage form of carbohydrates...
---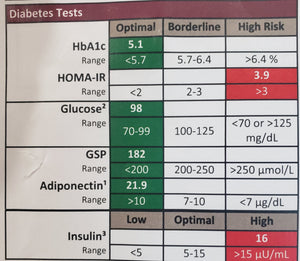 Your weight loss is stuck and yet your blood work looks good. This situation has come up twice this week Blood glucose is good, A1C is good - no weight loss Fasted Insulin can be high even when blood glucose is controlled. Fasted Insulin is not part of many standard blood panels (I rarely see it)
---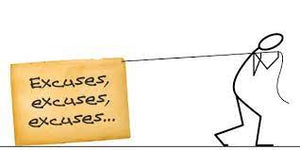 Are These "Quick Fix Diets" Really Dangerous? Is This "No Wiggle Room Reset" Really Dangerous? Everyone says this.  But is it true?    Everyone says these things.  But are they true? How to tell if this popular advice is B.S. or not I'm calling B.S. on this right NOW …  it's all water-weight   It will ruin your metabolism  You'll just gain all the weight back  It's not sustainable  They don't teach you anything  You've probably heard all of these and more.  Never do this, Never do that, and what happens is most people never do anything ever!  It's mostly self-serving, uninformed...
---
Quick Fix Diets – the pros and cons  Why do people really seek out quick-fix diets and why wouldI offer one? In a world where we demand instant gratification, why wouldn'twe also demand instant results?  The desire for rapid results is real, attach that to thesocial pressure and media influence that creates a sense of urgency to conformto certain standards.  Lack of knowledge and previous failures deter people from investing in longer-term programs. If everything you have tried before hasfailed, why would spend time and money when in your heart, you believe theresult (or lack of it) will be the...
---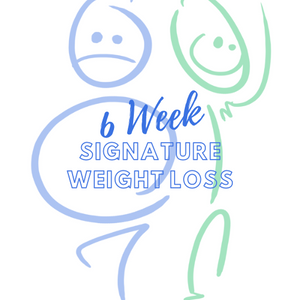 This is the foundational program to all my other programs
Give me 6 weeks and you will understand weight loss and you will understand why you may have struggled in the past