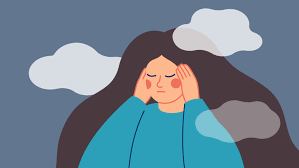 LADIES It usually starts in perimenopause, as estrogen levels begin sloping downward. Foggy brain (and some short-term memory impairment, fatigue, and loss of focus) happens because estrogen is a "master regulator" of our brains. We have lots of widely distributed estrogen receptors in our brains, and when estrogen levels decline, a critical energy source is gone. To put it simply, perimenopause brains are tired.  It's great that menopause brain fog isn't forever, but the fact is it usually starts in perimenopause and can hang on even into early menopause, meaning women may not feel as sharp or focused for several years....
---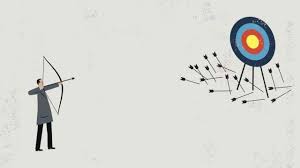 We all know that failure is part of growth and that we have to fail to some extent to move forward, and that without some degree of failure, we fail to progress at all. But what about the cost of continued failure? Low Self-Esteem and Self-Worth: Repeated failures can erode one's confidence in their abilities and value as a person. Increased Anxiety and Stress: The fear of failing again can lead to heightened levels of anxiety and chronic stress. Depression and Hopelessness: Persistent failure can contribute to feelings of sadness, hopelessness, and a sense of being trapped. Self-Doubt and Insecurity: Individuals...
---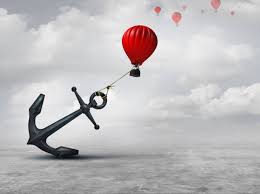 I struggled with this too   The first rule for slimming down is being willing to invest in yourself. I struggled to invest in myself in the past, too. I have for decades wanted to speak Spanish. I lived in Los Angeles for 25 years where I heard Spanish on a daily basis and I wanted to be able to connect – but - I didn't want to spend money on any training or resources. I wanted to figure out how to do things on my own, the cheapest way possible. Oh the CDs (yes I tried for that long)...
---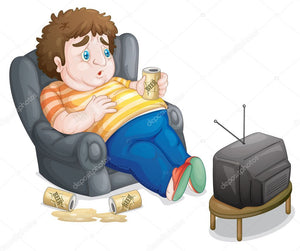 Do you think of yourself as inactive and/or unhealthy? Read on   A study was conducted by a psychologist named Alia Crum at Stanford University.  She and her team were interested in how our beliefs about exercise and physical activity can influence our actual health outcomes.  They chose hotel housekeepers as their subjects because these workers tend to have physically demanding jobs, but many of them didn't consider it as exercise. When asked, most of the housekeepers in the study said they were unfit and unhealthy. This is how they "believed" themselves to be. Many had metabolic issues already  The...
---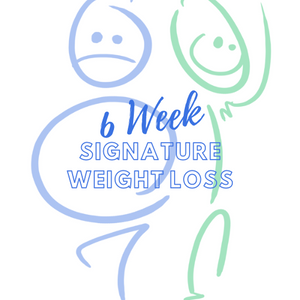 The weight loss industry has a 90% failure rate, and yet wespend $33 billion dollars a year trying to lose weight   Why do we spend such an enormous amount of money in anindustry that does not work? Because we CARE We really CARE  Because of the huge failure rate, society tries to normalize weight gain, justify it, validate it, even celebrate it – and STILL WE CARE  We care to the tune of $33 billion dollars! And because of the massive failing of the weight loss industry, we believe weight loss long term cannot really be possible - this...