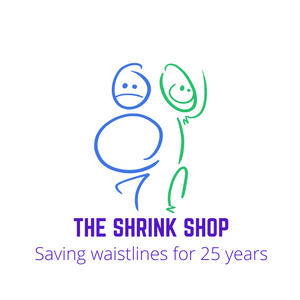 The Shrink Shop
A. CONSULT & MEAL PLAN DESIGN
Regular price
$300.00
$0.00
Unit price
per
Tax included.
Let me show you how it's done!  Using zoom and my app I build your meal plans right in front of your eyes.  You will see how I design meals and you will have input over what you want to eat.
This Meal Plan Design option has been a HUGE success because we work together on creating the ideal plan that will work for your goal type, but it will also work with your schedule, obligation, and food preferences.
There is NO coaching with this option, making it ideal for those who have worked with me before, or those who have a good understanding of nutrition and body composition.
This is how it works;
Using Zoom and The Shrink Shop app.
I share my screen so that you can see me building your plan.
You will see how I work the macros to get the numbers to work and you will help me with food choices and meal timings.
The result?
A plan that you helped design and that you understand.
Client compliance has gone off the charts since I started offering this option.
For me, it is also a very fun way to coach :) 
All meal plans are delivered via The Shrink Shop App (not by pdf or via a different app)
Once purchased I will send you an invite to the app or you can go to www.theshrinkshopapp.com and download it to both your phone and desktop
There is no follow up appointments with this appointment. 
If you are looking for continued support please consider the 21 day coaching program
---